Map Name:
Canyon Bunker
Author:
MetHunter
Released:
21st August 2008
Rating:
84
Review by Fernando Márquez on 25th August 2008
An enjoyable and small DM map with a canyon setting. Canyon Bunker plays quite well for a short time, and the presence of the full weaponry makes up for a huge carnage and it relieves from the design which is quite average but good-looking nonetheless.
As an addendum (and one which really surprises me) to this map is that's the first standalone contribution to the Duke community from long-time cohort MetHunter. A goodie! Download it now!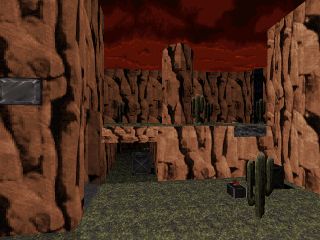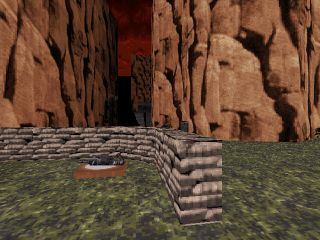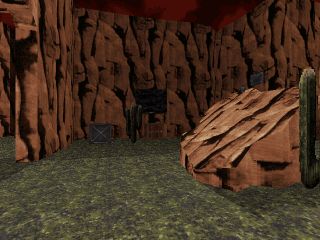 Gameplay Type: DM
Requires: Duke Nukem 3D v1.4+
Filesize: 14.50 KB

Download: Canyon Bunker (192)
Other releases by MetHunter: Atomic Bunker
Know of any other maps from this author? Let us know
Mapping template:


======================================================================
THIS LEVEL IS NOT MADE NOR SUPPORTED 3DRealms.



		Canyon Bunker v2.0 

by MetHunter (MetHunter[at]hotmail.com)
 
 thx to Geoffrey for ideas and betatesting 


This is an updated version of my first DM map : Canyon Bunker.
For 2-4 players, plays best with 3 players.

Released on August, 21st, 2008.

======================================================================

Check my other map called Atomic Bunker. Expect more DM maps - someday.

======================================================================

Still wondering how to play online ? If that's the case wake up and 
check dukesterX and/or Dukonnector, which goes with xduke and/or eduke32
Links : www.google.com
							
Top of the page