Map Name:
Edman2: Nuclear Seas
Author:
Corey Eddy
Released:
14th June 2004
Rating:
87
Review by Kim Robinson on 3rd August 2007
The sequel to Edman (funnily enough), this one takes place in an entirely different location to its predecessor - a nuclear power facility. There's nothing here which hasn't been done before, you've got your basic smoke-stacks, control rooms and a butt-load of monsters to rip your way through. Design is for the most part quite good, there's some great firefights out in the open areas - although the trees can get in the way at times. Although it is quite difficult in terms of sheer enemy numbers, the fun factor remains high. Certainly one to check out.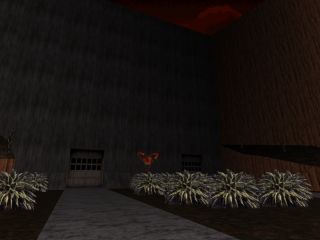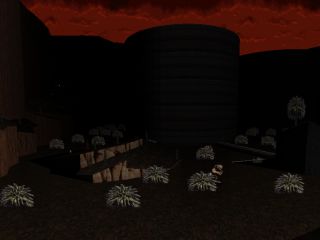 Gameplay Type: SP
Requires: Duke Nukem 3D v1.4+
Filesize: 140.33 KB
Level includes: new ART, new CON code

Download: Edman2: Nuclear Seas (277)
Other releases by Corey Eddy: Edman1, Shortcut
Know of any other maps from this author? Let us know
Mapping template:


=====================================================================================
===========================
	THIS LEVEL IS NEITHER MADE BY OR SUPPORTED BY 3D REALMS.  It's made by me!!!!  But
not supported by me :)
=====================================================================================
===========================
Title                   : EDMAN-2 : Nuclear Seas
Date Finished           : June 13, 2004
Filename                : EDMAN-2.map
Author                  : Corey 'Brother ''ReApEr'' Ed' Eddy  < 3 names there
Email Address           : IRSpecialEd[at]hotmail.com
Web page		: YES! 2
			  http://s2.excoboard.com/exco/index.php?boardid=3066 < my forum
			  http://www.geocities.com/brotherhoodpages/Bedduke.html 
Top of the page