Map Name:
Community Build Project 3
Author:
Community
Released:
8th May 2003
Rating:
92
Review by Kim Robinson on 31st July 2007
The Community Build Project returns in this incredibly disjoint third installment. While there are some truly great sections (complete with snazzy buildings, nice industrial bits and visual appeal to boot), some parts seem wildly out of place and are hard to follow. Nonetheless, this level represents some of the best mappers out there - reason enough to get it.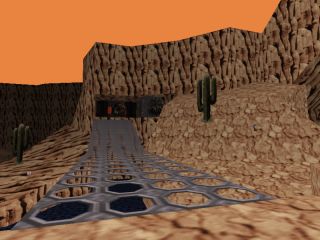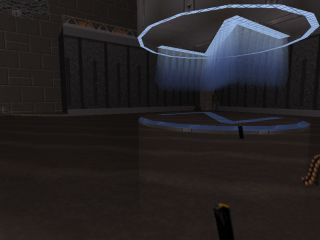 Gameplay Type: SP
Requires: Duke Nukem 3D v1.4+
Filesize: 91.30 KB

Download: Community Build Project 3 (411)
Other releases by Community: 2-Hour CBP, BJ Shrine (CBP1), Community Build Project 2, Community Build Project 4, Community Build Project 5, Community Build Project 6, Community Build Project 7, Duke is ten, Duke Plus Community Build Project - DPCBP, JFCBP1, JFCBP2, Russian Community Build Project, Russian Community Build Project 2, Suburban Hive
Know of any other maps from this author? Let us know
Mapping template:


--------------------------------------------------------
Community Build Project. (CBP) "3"
--------------------------------------------------------
Authors     : William Gee, James Stanfield, Zilla,
              Stephano Lessa, super-sang, Quakis, 
              Chris Coleman, Alex Pistol AKA ShrinkDuke, 
              Mikko Sandt, Grijan (Antonio Rodríguez),
              
Release date: May 8th, 2003.

Build Time  : About 4 months

Duke version: 1.3D

How to run  : Just copy the CBP.MAP file into your Duke
              Nukem 3D folder, open the DOS prompt and
              type "duke3d map cbp".

--------------------------------------------------------
And so what's this?
--------------------------------------------------------
A map built by 10 diferent builders. So 10 diferent styles everything is SP
Basicly same idea as CBP2.
--------------------------------------------------------
Parts, in order
--------------------------------------------------------
1  William Gee
2  James Stanfield
3  Zilla
4  Stephano Lessa
5  super-sang
6  Quakis
7  Chris Coleman
8  Alex Pistol AKA ShrinkDuke
9  Mikko Sandt
10 Grijan (Antonio Rodríguez)
--------------------------------------------------------
Now, some authors wrote comments about their respective parts
--------------------------------------------------------

Part 1 William Gee
Email geewillywizz[at]hotmail.com
Website www.artastic.co.nz
I started this project cause the last one was so fun and there were alot of new faces
in AMC I thought they would love to join it! 
My part is a big desert style Nature part at the beggining. heaps of explosions and
enimys eg.... 2 battleords 5 commanders 6 pigcops 4 liztroups 12 troupers. 

--------------------------------------------------------

Part 2 James Stanfield
Email Jstanf35[at]hotmail.com

Well, here it is, Yet another underwater base. Since the one I did in the 2nd CBP
went down
so well, I decided to create another one. I took part in this project as I had a lot
of fun with the 2nd one, so
I felt inclined to join in again  Anyways I hope you enjoy playing this map, as a lot
of work was put into it  

--------------------------------------------------------

Part 3 - Zilla (ddeath.ttnetwk.com)
Mail: mincemeatmaker[at]gmx.de

Boom! 

--------------------------------------------------------

Part 4 Stephano Lessa
Email kingnukem[at]zipmail.com.br
Ok this is the first time that I join CBP since its first launch . My part is a small
Nighty- Industrial theme which is both outdoor and indoor . Hope you enjoy playing my
part as well as other mappers work because we spent our time creating this for you.
So go for it and have a nice play !  


--------------------------------------------------------

Part 5 super-sang!
dating machine: maxdenukem[at]msn.com
Also my first time to join the CBP. My part is a little suprise for you (AND FOR
ME)...well you'll have crappy sector fun with it. 

--------------------------------------------------------

Part 6 Quakis
Email at gary[at]rouse7381.freeserve.co.uk
This is my first time to join CBP! I'm author of Nuked1! Well, my theme is now going
to be a sort of Splinter Cell icy theme. Its got shadows for stealth! 

--------------------------------------------------------
Part VII - Chris Coleman AKA CRCGamer

Made with looks and gameplay in mind. Short and sweet.
Mix of storage/aquatics/base architechture.
Painfully obvious switch... (couldn't help myself!)

-------------------------------------------------------- 

Part 8: Alex Pistol AKA ShrinkDuke
e-mail: alex[at]reporter.pl

MINE part is mine. My first time ;-)... in CBP. My part is small, but there 
is some nice effects, so I hope you'll like it. So - play & enjoy! 


--------------------------------------------------------

Part 9: Mikko Sandt 
http://www.planetduke.com/msdn/
I decided to join just for fun. My part is a canyon/desert/hi-tech. It's quite small
with two outdoor areas & three indoor rooms. There are some shadows, details and
monsters - that's about it. Have fun. 


--------------------------------------------------------

Part 10 Grijan (Antonio Rodríguez)
Email ajgelado[at]eresmas.net
Website http://ajgelado.eresmas.net/

This map finishes in a garden located in the top of a skyscraper. The fountain
located in its center is modelled after one placed near my home. I think you should
pay attention to the suggestion on my part's starting room and save the game before
it's too late! Oh, and look for the "Hi!" room ;-) .

Working in a map with people like William Gee and Mikko Sandt is a great thing, and
makes me try to raise my level of mapping, even if I know I won't reach their
quality. These are enough reasons to join any CBP project!

One last word. The damn switch in Chris' part is placed in $%[at]%! (censored :-) ). 

--------------------------------------------------------
That's it, enjoy the map! :)
--------------------------------------------------------
							
Top of the page