Map Name:
2-Hour CBP
Author:
Community
Released:
18th March 2009
Rating:
91
Review by Forge on 28th March 2009
2-Hour CBP, circa March 18th, 2009, by MRCK, MetHunter, Maarten van Oostrum, Merlijn van Oostrum, Mikko Sandt, William Gee, Taivo Maripuu, Fulsam, Fernando Marquez, James Stanfield, The Commander
A community project with the simple rule: No more than 2 hours to add to the level. The end result was this large, incredible map. Given the amount of people involved and the short amount of time allotted, this has to be one of the smoothest, best looking community maps produced in recent times. Even though each individual has their own unique style of building, the flow from one area to the next is almost undetectable. The architecture, shading, detailing, sprite work, layout, and design were all solid from start to finish. Game play starts out difficult as Duke is only armed with a pistol and there's not much ammunition and health available to cope with the droves of aliens swarming around. A little escape and evade tactics works until the immediate vicinity is explored and some weapons can be acquired. After that, there's plenty of ammo and health to give Duke a fighting chance and it's just a matter of solving a few simple puzzles, grabbing a couple of key cards, blasting some baddies, and exploring this great map.
Texturing/Lighting-Shading: 8/10 Sprite Work/Detailing:8/10 Ambiance: 9/10 Architecture/Design: 18/20 Layout: 19/20 Gameplay/Difficulty: 29/30 Overall: 91/100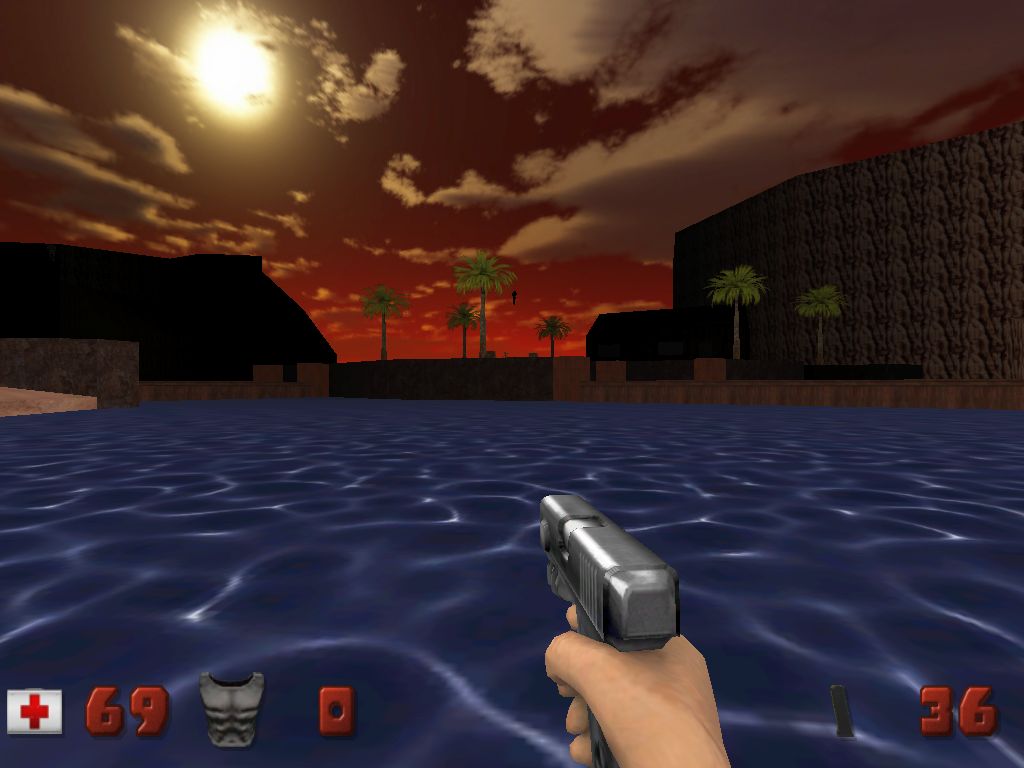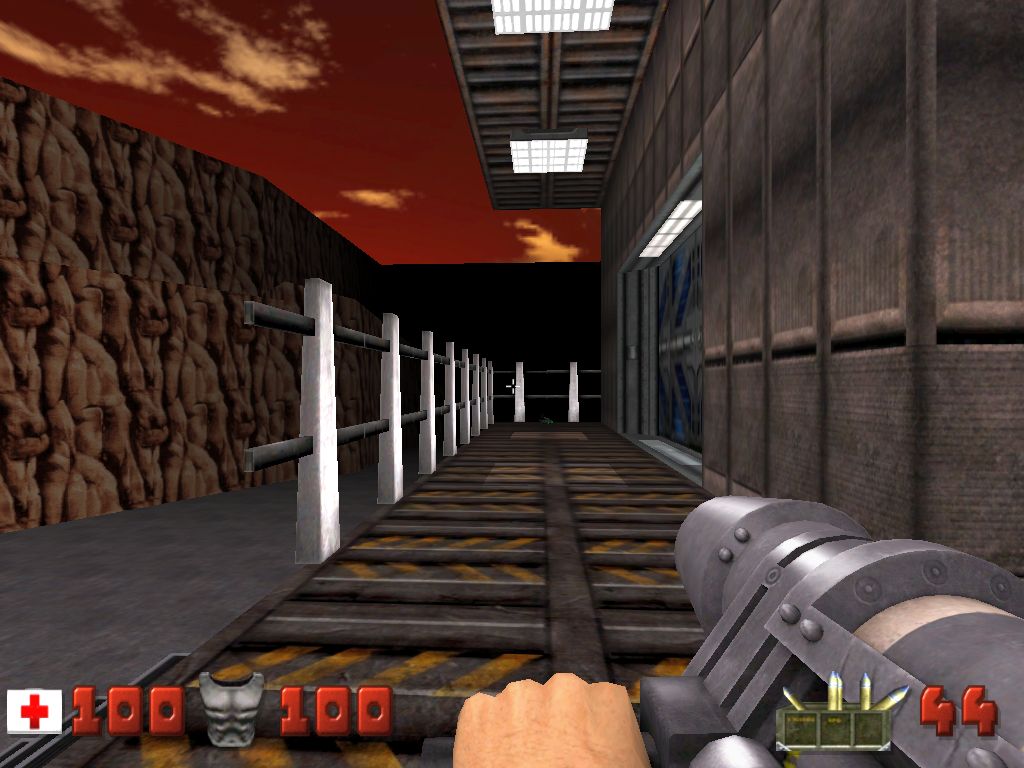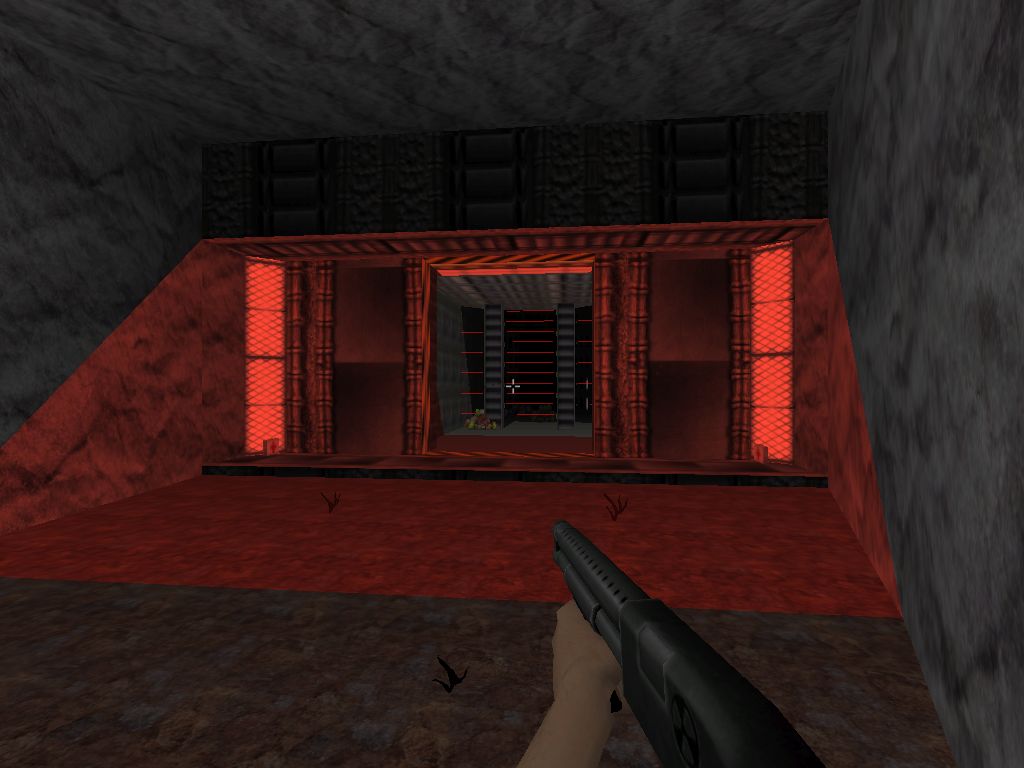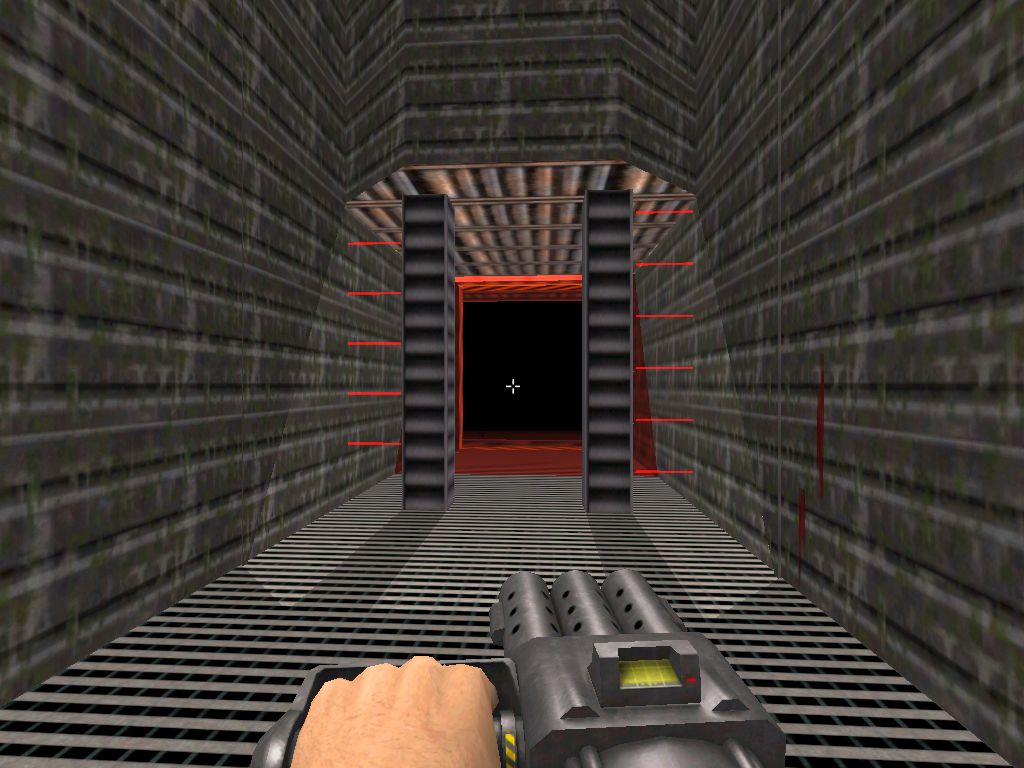 Gameplay Type: Sp
Requires: Duke Nukem 3D v1.4+ and JonoF/EDuke32
Filesize: 131.10 KB
Level includes: new music

Download: 2-Hour CBP (396)
Other releases by Community: BJ Shrine (CBP1), Community Build Project 2, Community Build Project 3, Community Build Project 4, Community Build Project 5, Community Build Project 6, Community Build Project 7, Duke is ten, Duke Plus Community Build Project - DPCBP, JFCBP1, JFCBP2, Russian Community Build Project, Russian Community Build Project 2, Suburban Hive
Know of any other maps from this author? Let us know
Mapping template:


=====================================================================================
========================================
		        	THIS LEVEL IS NEITHER MADE BY NOR SUPPORTED BY 3D REALMS.
                                  THIS LEVEL IS INTENDED TO BE PLAYED IN CLASSIC
MODE.
=====================================================================================
========================================

Title                   : 2-Hour CBP
Date Finished           : March 18th, 2009
Filename                : 2hcbp01.map
Author                  : MRCK, MetHunter, Maarten van Oostrum, Merlijn van Oostrum,
Mikko Sandt, William Gee, Taivo
                          Maripuu, Fulsam, Fernando Marquez, James Stanfield, The
Commander - in no particular order
Description             : Community project, the original idea was that everyone's
part had to be built in two hours,
                          no more no less. That rule was fully respected except for
some extra polishing in the forest
                          section at the very end.

=====================================================================================
========================================

* Play Information *

Single Player           : Yes.
Cooperative 2-8 Player	: Yes.
DukeMatch 2-8 Player    : No.
New Sounds              : No.
New Music               : Yes, 'Fear of the Dark' by Iron Maiden
New Graphics            : No.
New/changed CONs        : No.
Demos Replaced          : No.

=====================================================================================
========================================

* Construction *

Base                    : New level from scratch.
Build Time              : A couple of days.
Editor(s) used          : JonoF Build and Mapster32.
Known Bugs / Problems   : Nothing major.
May Not Run With...     : Duke Nukem 3D 1.3d, also using JonoF / Eduke32 is mandatory
(map breaks the old Build limits).

* Copyright / Permissions *

Noone cares, just fuck Sanek.

* Where to get this MAP file *

DN-R : http://www.dukerepository.com
MSDN ('your future') : http://www.planetduke.com/msdn/

=====================================================================================
========================================

* Important Information *

Installation           : Install teh fuck out of dat shit nigguz innit
=====================================================================================
========================================
							
Top of the page